Website for Shieltec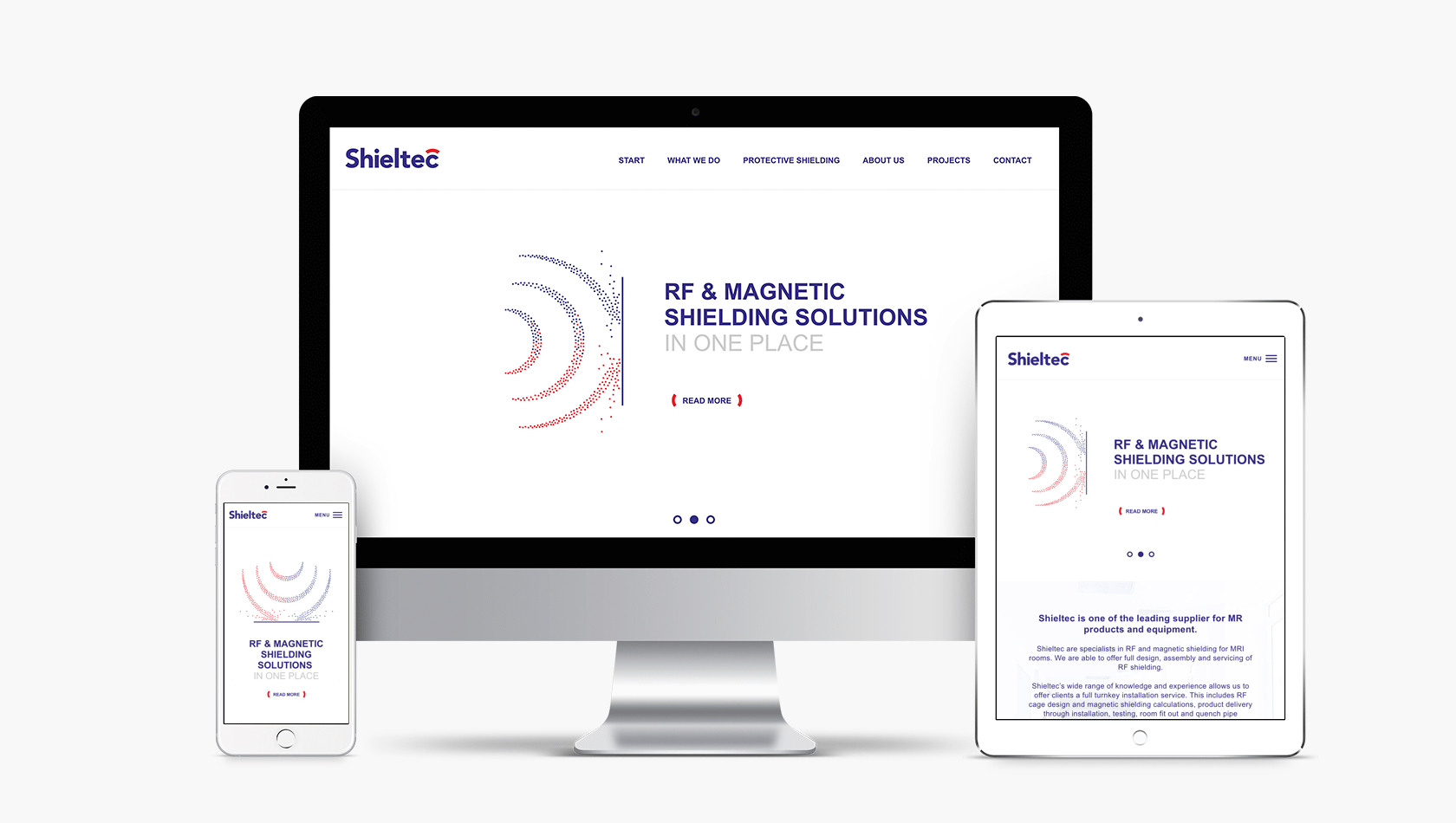 Shieltec is a team of experts involved in equipping medical diagnostic imaging centres. The company, located in Great Britain deals with the comprehensive construction and servicing of Faraday cages and anti-radiation shields. It is also a producer of non-magnetic equipment designed for work in MRI rooms.
Our task was to design and create a website consisting of one sub-page (so-called, one page) The level of difficulty increased with a subsequent batch of materials that we had to enter into the page. The project was a challenge due to Shieltec's exceptional scope of activities.
Website
Shieltec, in its projects, attaches great importance to the quality and aesthetics of the rooms. We wanted the users of the website to see these qualities when browsing the site, which is why we reproduced them in the design of the website. To mark the sections and highlight the elements, we used the colour of the identity and red symbol of the shield.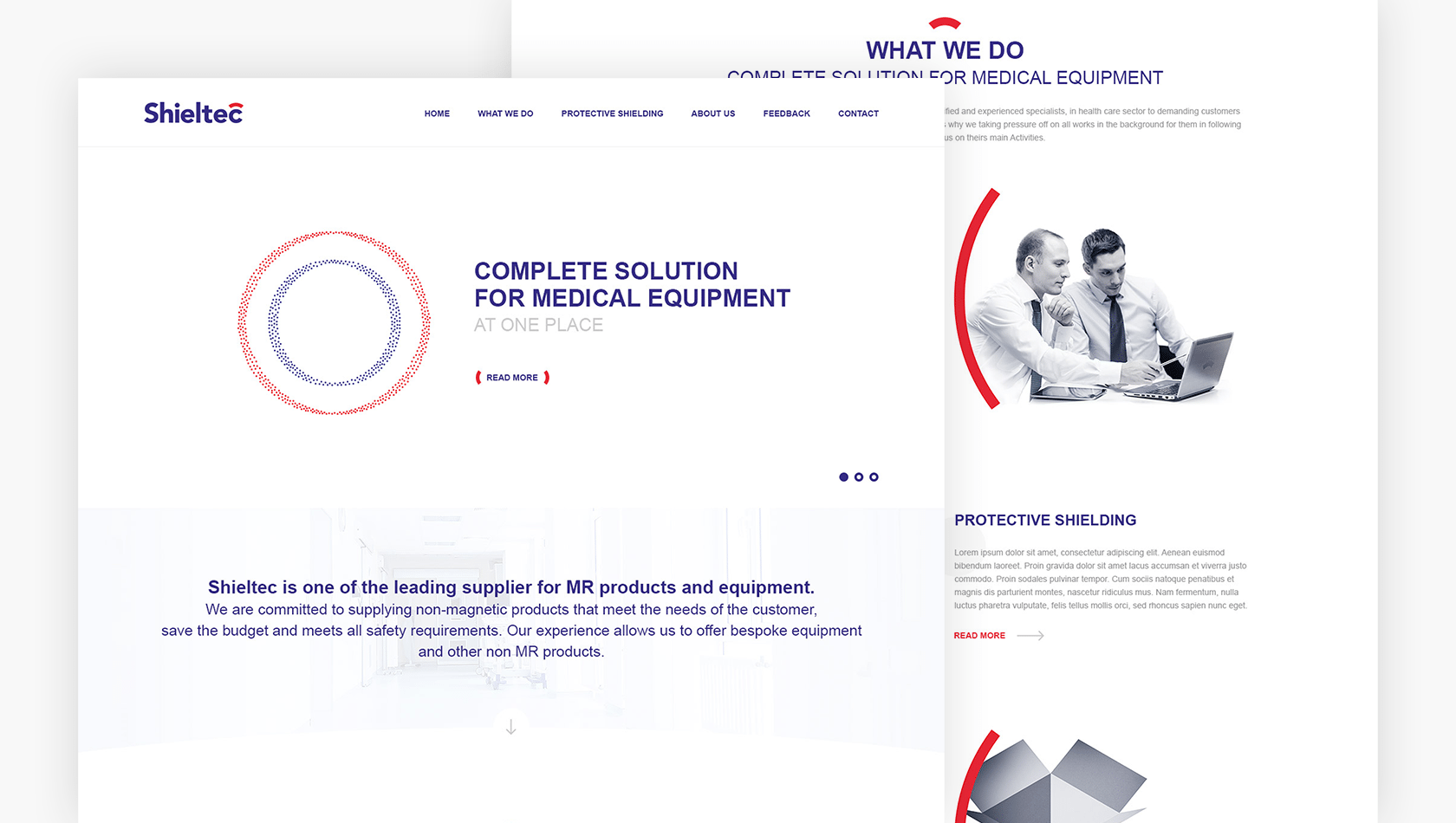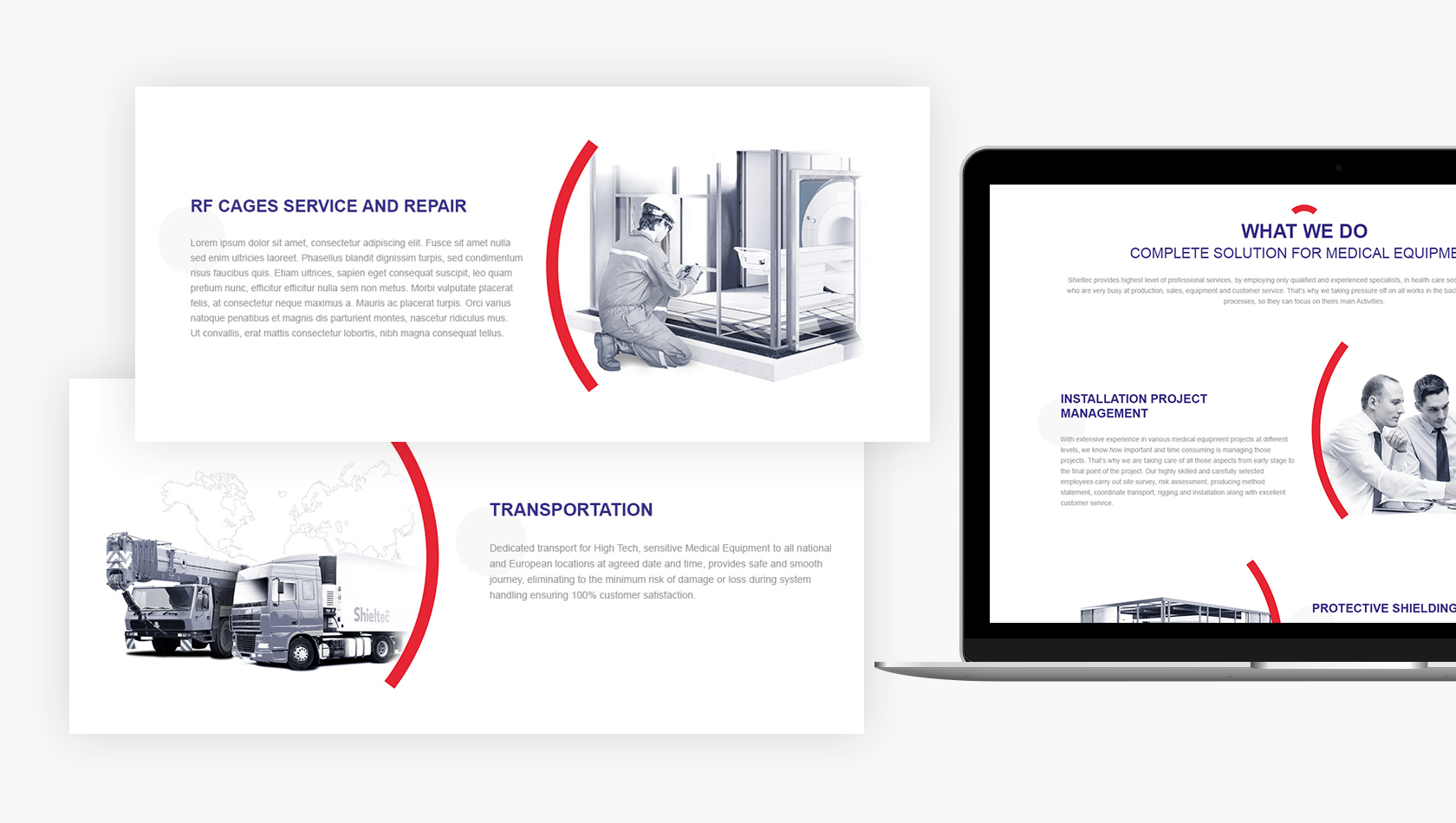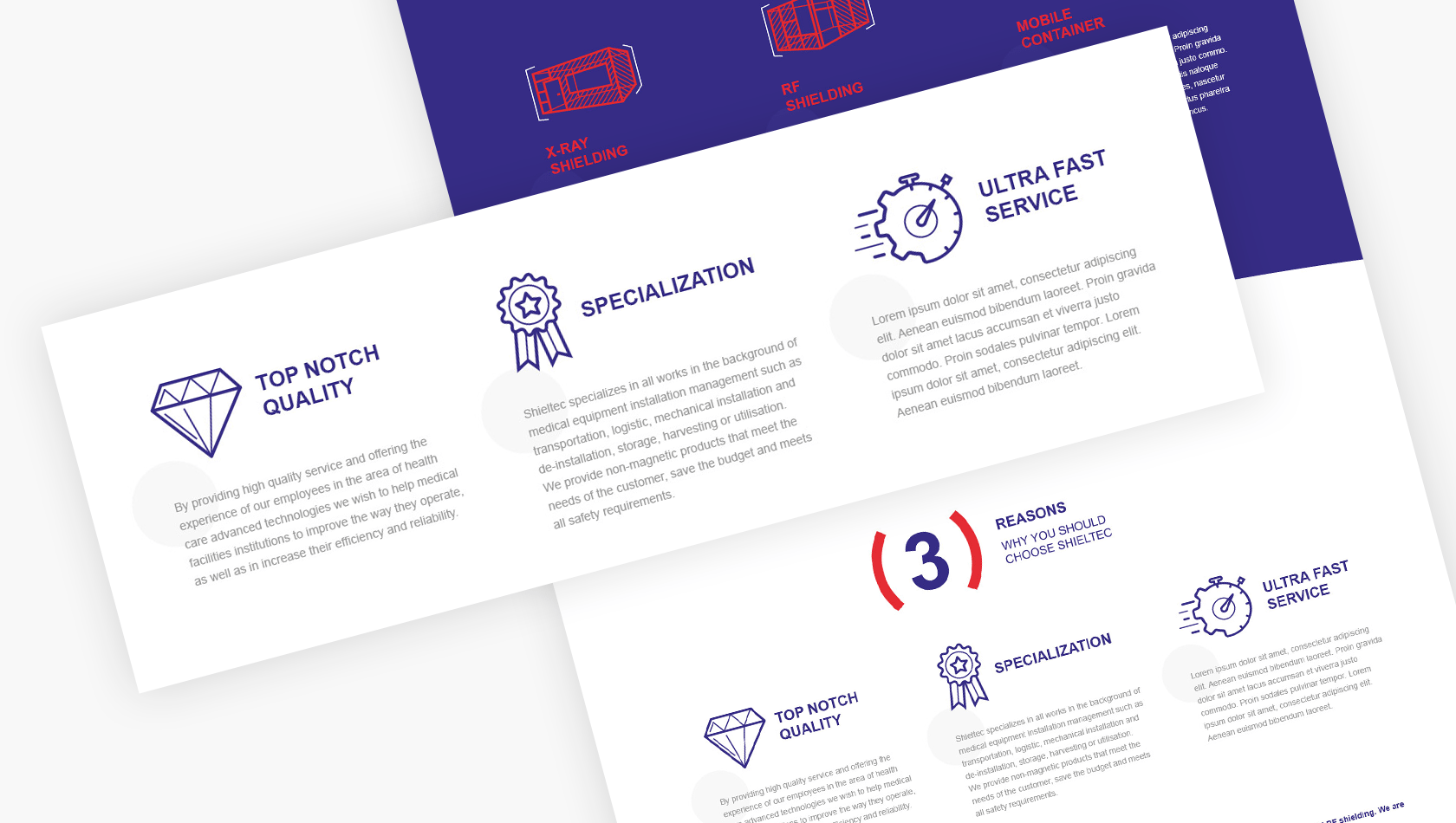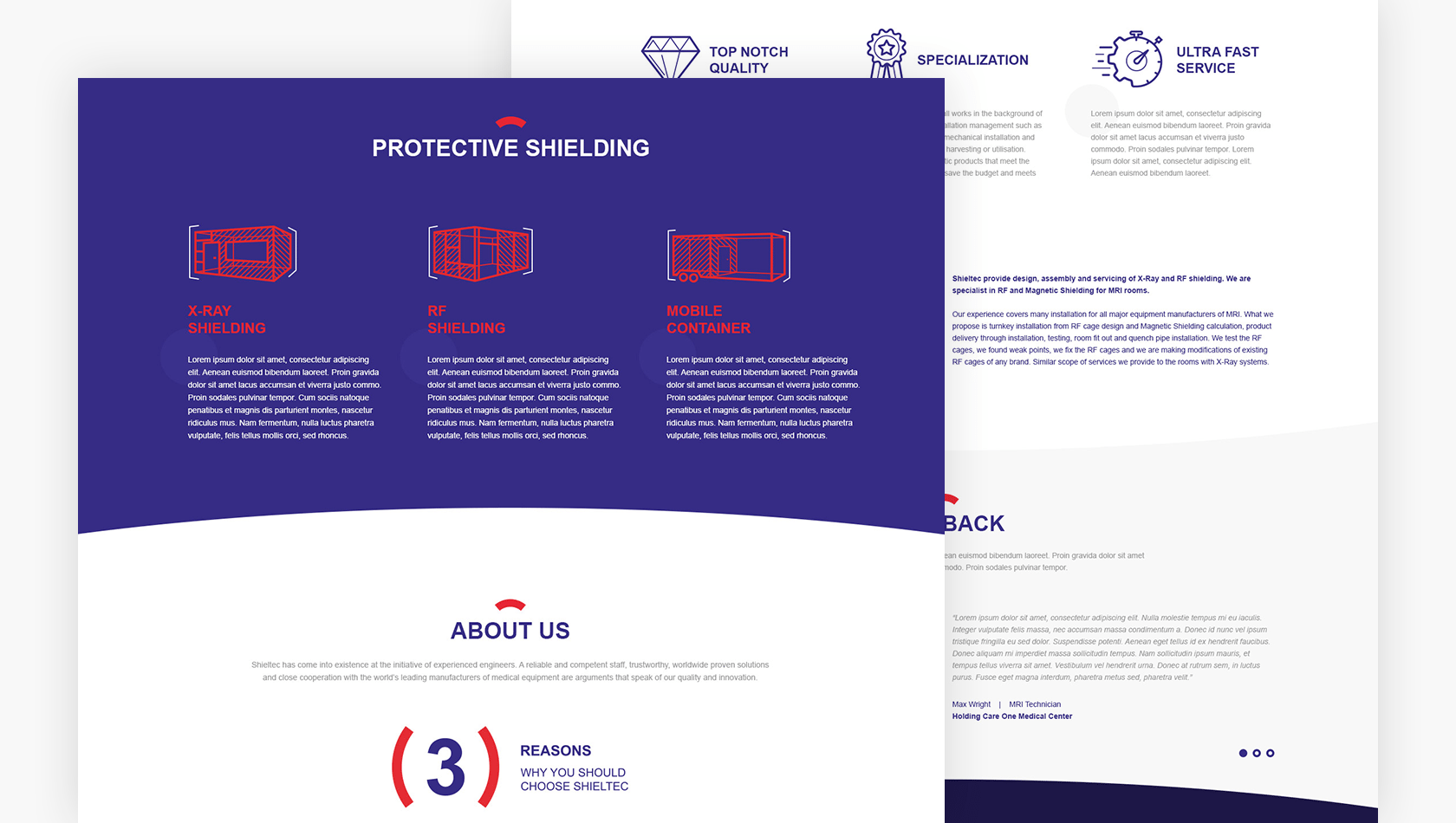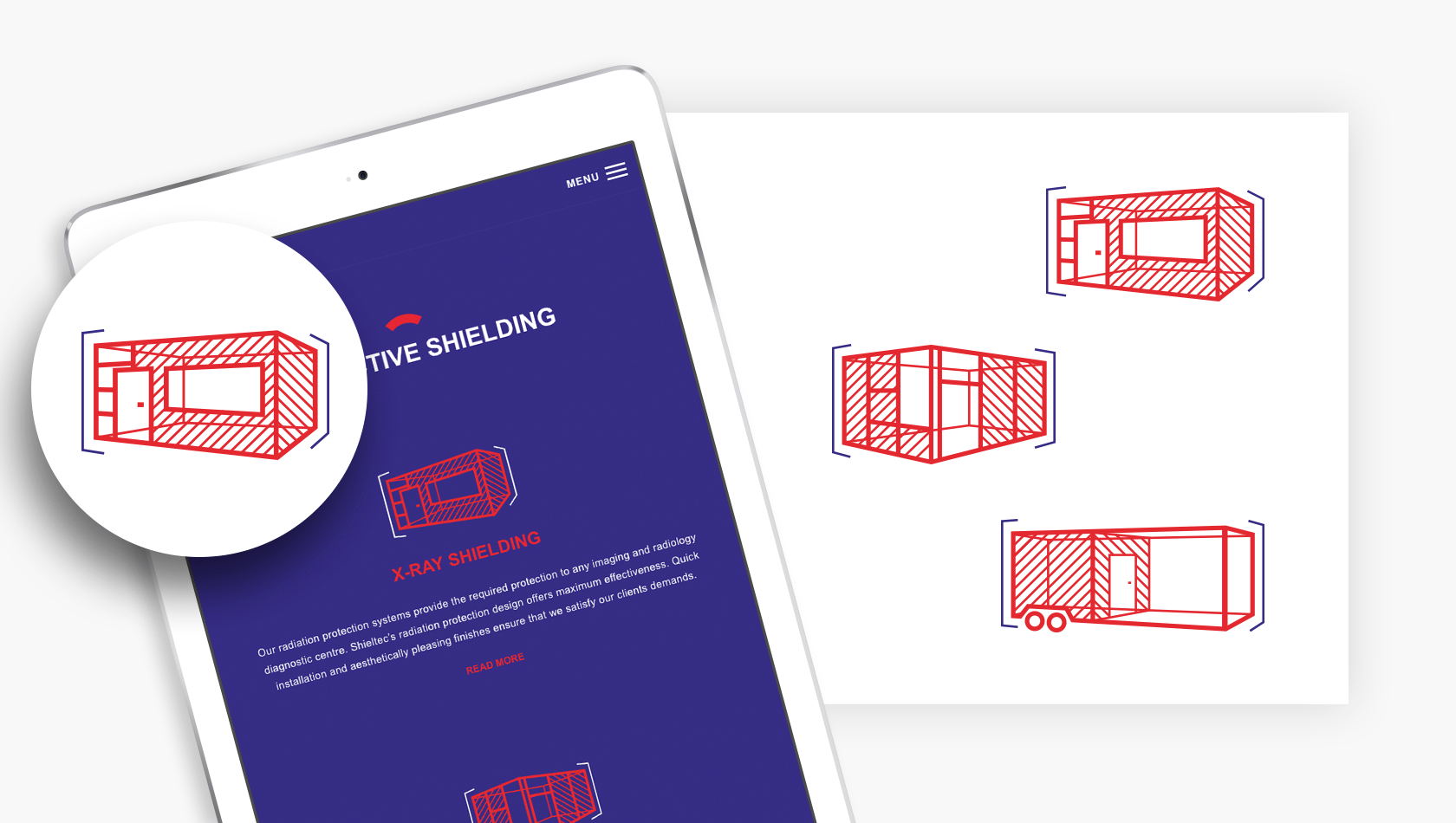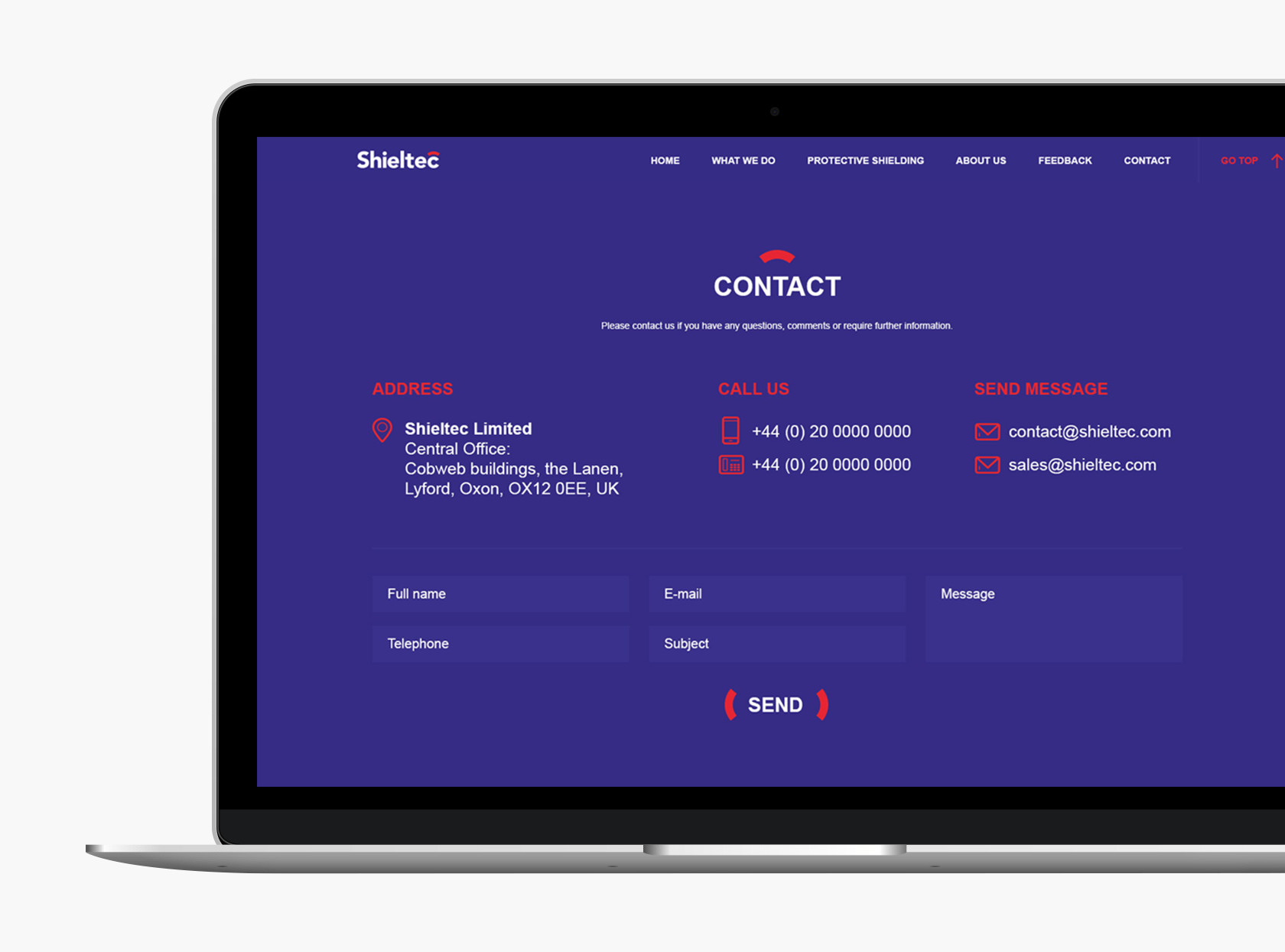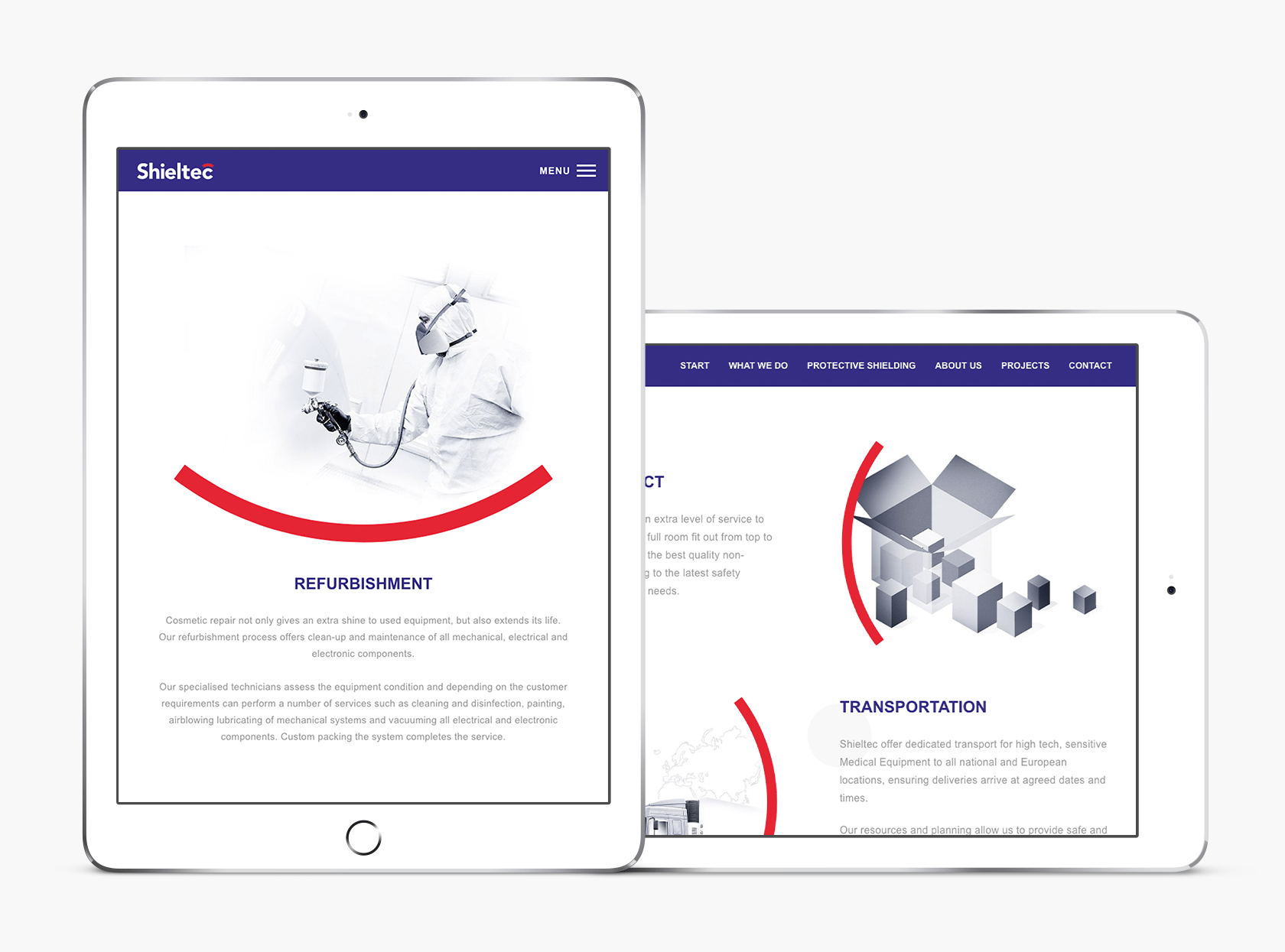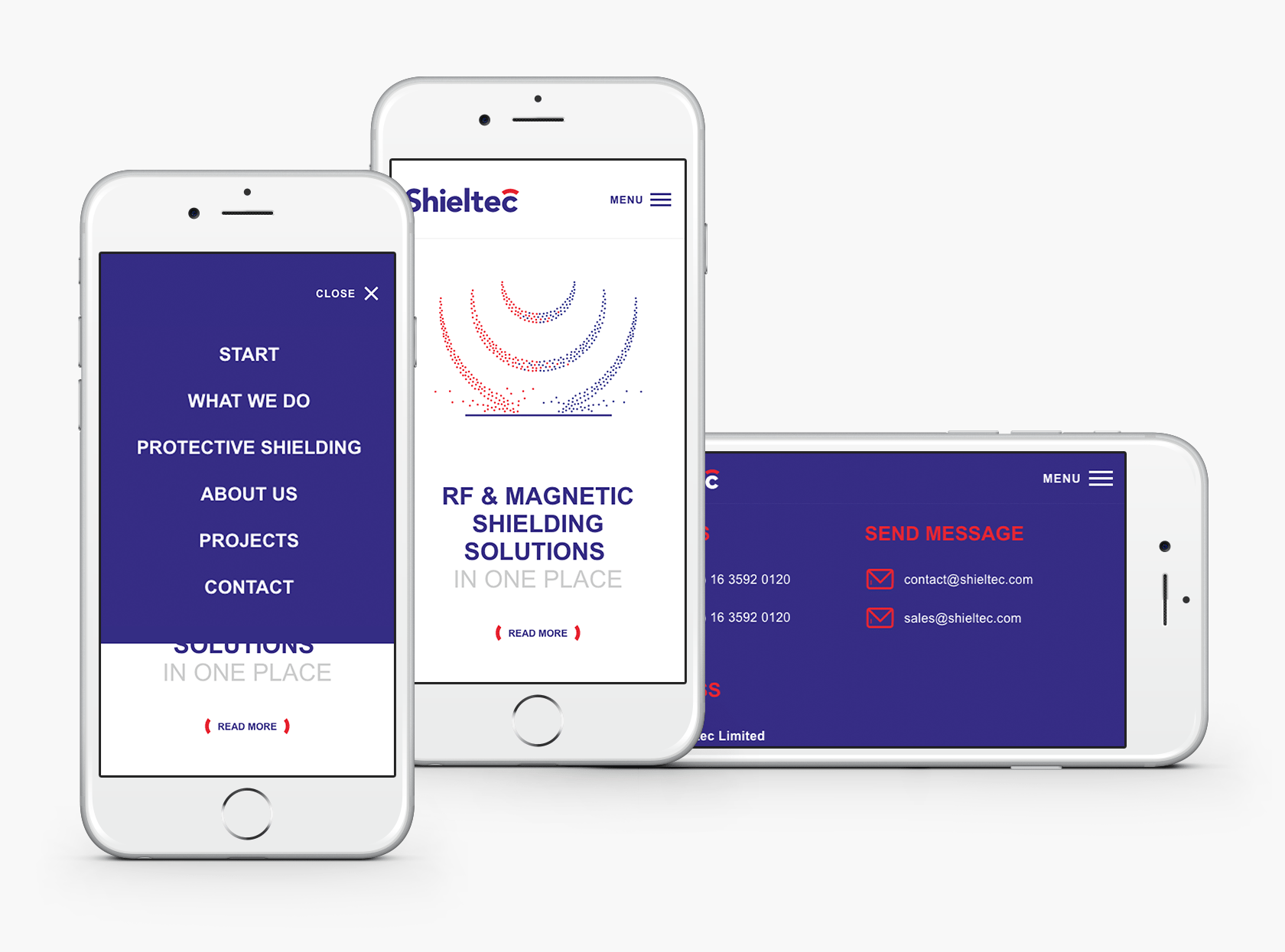 See what else we have done for this brand
Naming

Materiały promocyjne

Strony internetowe

Wizualizacje 3D

Kompleksowe realizacje